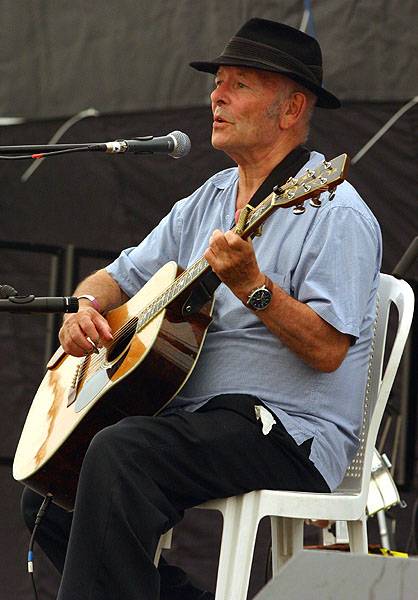 My father died recently, he was 84.
I won't go into the medical details other than to say that whilst it wasn't exactly unexpected, his ultimate demise was quite sudden but it was also very peaceful. I know that, because I was with him when he died.
He was a great man my dad, a legend in fact. I know many people says that about their fathers but in his case, it was true. Indeed, he is cited by many of his peers, including Billy Connolly and Jasper Carrott, as being one of the most influential figures on the British folk scene that exploded in the 60's and 70's.
However, it wasn't simply his undoubted abilities as a musician that earned him that accolade, it was as much his skills as a story teller. Oh yes, the old boy could certainly tell a tale. Indeed, a quick search of Facebook will reveal numerous threads containing 'my favourite Derek Brimstone' joke.
I mention this now because one of the questions frequently thrown at me is how, and indeed why, I made the transition from humble serviceman to best-selling author and screenwriter.
Usually, my answer is something along the lines of 'it was the only way I could think of to earn a living sitting at home watching football' but the truth is, it was because of my father. For he was the one who taught me not only how to to weave a tale, but to construct humour. Be it as a simple one-liner or in a full length novel such as Billy's Log.
Sadly, I never really acknowledged that until recently and I certainly never thanked him for it. But the truth is that every book and film I've ever written has the DNA of my dad running through it and for that, I will be eternally grateful.
RIP old man. Thanks for everything but especially the laughs. On which note…  Derek Brimstone at his finest. 
Dad's funeral will be on the 24th March. If you would like details, please drop me a line at dougiebrimson@me.com
derek brimstone, folk singer, banjo, guitar, musician, comedian, cockney, cambridge folk festival