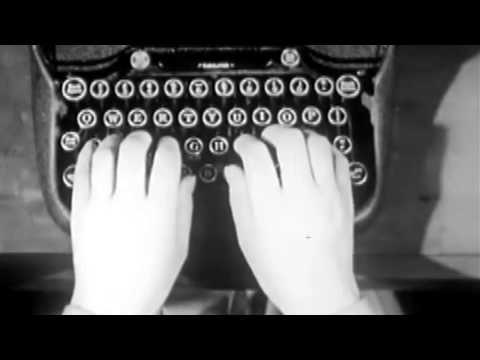 I recently made the comment that the difference between being an author and being a screenwriter is the same as the difference between an immaculate conception and an egg donation.
This seemed to cause some confusion in certain circles although as someone who writes both novels and scripts, it seems to me to be a totally accurate statement. Therefore, what follows is a slightly tongue-in-cheek guide to the essential difference between the creative processes involved in what are after all, two very different writing disciplines. 
As an author, when you write a novel, it is your baby. You sit, plot, write, edit, rewrite, edit again and then when you're happy, you send it off to one or two trusted mates for their comments.
Dependent on what they say, you will either rewrite or polish your manuscript and then take the plunge into the real world and send it off to either your agent or your publisher. This is the terrifying time for all authors as these will be the first people within the industry to see, and judge, your latest efforts.
In response to their comments, you'll either do more polishing or more rewriting after which it'll go off to a proper editor who will fix your appalling grammar. Only then will it head off in the direction of the actual production process and eventually, print (or internet). 
Yet from concept to shelf or kindle, the writer retains pretty much total creative control and as such, the finished article remains in essence, all your own work. Indeed, once it's published the whole thing becomes about you and you alone. Have you ever seen a book publicised as 'edited by….'? Of course not.
This is what I mean by immaculate conception. You've created something from nothing and now face the consequences. Be it praise or grief.
A screenplay is a  totally different animal because in terms of the creative process, you as the writer have very little power over what finally ends up on-screen. Yes, you might well come up with the initial concept and you will certainly put the initial layer of flesh on the bones but generally speaking, your place is and always will be on the bottom rung of a very long development ladder. Indeed, a script will go through so many rewrites it might as well be written in pencil and it's certainly safe to say that by the time it gets to the point when a director calls 'action', the shooting script will be very different from your initial draft
There are of course, very specific reasons for this be they creative improvements the director has made or something as mundane as location, cast or budget. Yet however much it might irritate you as the writer, everything is underpinned by one very simple fact and that is that everyone involved in the process wants to get the best thing that they possibly can onto the screen. 
And that is the key difference. For unlike a novel, a script is a true collaboration and your pages are usually the starting point. Or to use my original statement, the egg.
You see, simple. 
There are of course, occasions when the two elements meet and an author ends up adapting their own novel for the screen as I did with Top Dog. Whilst an interesting experience, it was quite possibly the single most challenging thing I've done as a writer and whilst I learned a lot, it's not something I would advise an author to do unless they have either a very thick skin, a good therapist or access to a shotgun.
Just in case you didn't already know, all of my books and DVD's are available from both Amazon and iTunes.
Further information at dougiebrimson.com
beer, lads, women, men, relationships, sex, love, romance, author, screenwriting, ebooks, self publishing, indie film, football