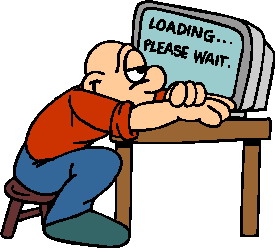 Those who know me will be well aware that I am by nature, lazy. To me, all work is hard work and any effort, an effort.
As a consequence, when I see either my work, effort or time being wasted, I find it irritating. When I know from the outset that they are all going to be discarded and there's absolutely nothing I can do about it, I find it galling. And by galling, I mean f***ing annoying.
Sadly, that's bog standard when it comes to screenwriting. I write a script and hand it over to someone else dripping with my sweat and blood and they then tear it apart. This is wrong, that's wrong, more of this, less of that. It's too long, it's too short, we need a stronger character, do we really need a stock car racing scene, we'd never get Jennifer Anniston to do that, etc, etc, etc.

I listen to this, absorb it all, sulk for a while, admit they are right (usually) and so begin rewriting. When that's done, I hand it over and the cycle is repeated until such time as everyone is happy or I tell them to stick it.
Whilst ultimately I accept that this process is a necessary evil if you want to get the very best you can on screen, the fact remains that for the writer it can be painful and often humiliating. Indeed, as I've said many times, if you can't take criticism, don't write and that's never more true than when developing a script.
However, it is not the worst part of life as a screenwriter. Oh no, not by a long chalk. The worst part is the waiting.
You see I can hammer out a first draft in anywhere between three and four weeks and rewrite most things in under two. If the notes are minor, I can have the changes done in as little as an hour but certainly within 24. That's what I do, it's how I work.
Now I don't think it unreasonable to expect that same level of commitment from whoever asks me to do that work but more often than not, I am disappointed. Indeed it's not unknown for me to have to wait a week for a response to something which was apparently so urgent that I'd been asked if not told to drop everything and do it immediately. In one instance, so apparently desperate was the rewrite that I was made to feel guilty for going to watch Watford (on a Saturday!) rather than do the work although oddly, even after working through the night to deliver it, it took three days for them to get back to me.
Annoying… oh yes. Will I ever get used to it? Never. Will I end up killing? Possibly.
Recently however, even the agony of waiting for notes or feedback has lessened. Primarily because it has been replaced by the agony of waiting for something else. Decisions.
Now you would think after 18 years as a writer I'd be used to waiting for a yes or no on a project and having been along Commissioning Street many times, I thought I was. But this time it's different. This time it's not only big deal, but big league. And it's not just one decision, it's two, possibly even three. And it's so close I can smell it.
So now, waiting isn't about wasted time or effort and knowing I've got work coming back to me, it's about potentially life changing phone calls or the abject desolation of rejection.
And if you want to know how that feels, just imagine checking your lottery numbers, realising you've got all of them and then not being able to find the ticket… the day before you have your driving test and just after your 16 year old daughter has told you she's been knocked up by the local scumbag. That's pretty close to how I've been feeling for the last two weeks. 
To compound things, the pressure of waiting means I can't concentrate on anything else so days which should be productive are instead wasted trawling the internet searching for obscure motorcycles, watching video's of morons who are seemingly intent on killing themselves or pissing about on Twitter. Things which more often than not, result in my getting told off for prevaricating or feeling guilty for not actually filling any pages with text.
It's as vicious a circle as you'd ever want to endure.
Waiting. Yes, it's an absolute bloody delight.
.
I'm delighted to tell you that the audio version of Top Dog is now available to download by clicking on the picture to the left.
It's been narrated by Karl Jenkinson who has done a brilliant job and joins the film, the paperback and the ebook to give a clean sweep for this title which is something of which I'm justly proud.
In other news, my next movie, We Still Kill The Old Way was shown to a selected group last week and was apparently well received. Unfortunately, I haven't seen any of it yet so I can't really comment but I'm sure, given the quality of the cast involved, that it'll be awesome.
More information on that can be found by clicking right here.
top dog, green street, gangs, gangsters, UK film, indie film, hooligans, danny dyer, eastenders, sothcott, martin kemp, spandau ballet, ebooks, amazon, kindle, ibooks